Your IT is our mission – we set it in motion for you. Our vision and innovative service guides you on your path to optimal IT infrastructure. Our solutions are as individual and complex as you require – and that's exactly what leads to success. In addition to state-of-the-art technology, our clients value our IT experts' performance.
That's how we've earned trust from large companies such as bellaflora Gartencenter, Caritas, Porsche Informatik, Raiffeisenverband and XXXlutz – as well as many small and medium-sized companies from Austria and neighboring countries. We work on that trust every single day. That mission never ends.
In 2001, Salzburg-online and Tech-Consult merged. This gave birth to conova communications GmbH.  Today, the Austrian IT service company is equally owned by Salzburg AG and the MaDa Vermögensverwaltungs GmbH.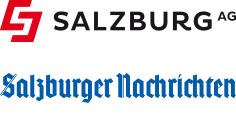 Everything moves at top speed in the digital world. Only the bold can be at the forefront of global competition.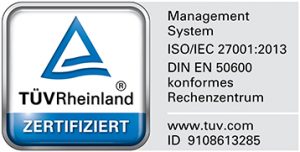 1-A Quality
In 2013, conova received certification for leading international quality standards in information security for the very first time. We were re-examined in 2016, 2019, 2022 and passed successfully. Our company with the data centers in Salzburg-Maxglan and Hallein is ISO 27001 certified and the underlying processes were also reviewed.
Since 2020 our conova data center DC 6 & 7 in Hallein as well as since September 2023 our data center DC 4 & 5 in Salzburg-City are EN 50600 certified and thereby comply with the European standard for new constructions and the operation of data centers.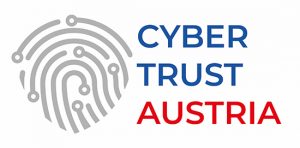 Cybersecurity at its best
With the Cyber Trust Austria Label we fulfil all specifications for cybersecurity based on the cyber risk rating scheme that has been proposed by the competence centre Sicheres Österreich in collaboration with the KSV1870.
These include all current NIS 2 directives and specifications for an effective management of our supplier as well as business-related cybersecurity.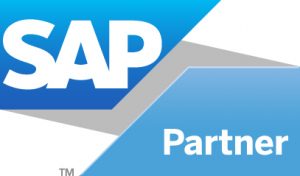 1. SAP-partner in the area of infrastructure operations services in Austria
Since 2015, conova has been the first certified infrastructure provider for SAP solutions in Austria. This is an important seal of quality for all customers who rely on SAP solutions.  The SAP SE certification confirms the high level of conova services in the area of infrastructure operations services. Recertification takes place every two years.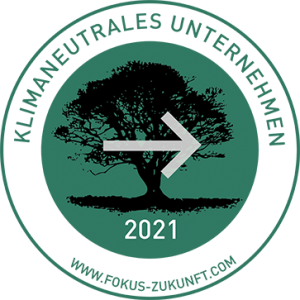 1. Austria's climate-neutral data center

conova is the first data center in Austria to be CO₂ neutral. We take the waste heat from the servers and use it to heat our buildings. At the same time, rainwater is used as industrial water – for example in the sanitary facilities. The remaining is compensated through purchasing climate protection certificates.
Continuously making progress together
Digital revolutions challenge companies in all sectors. We, too, are constantly reinventing ourselves: We expand our view and develop new business areas together with our strategic partners.
Why conova? Just ask our many satisfied customers. They know exactly what they want. Let our references speak for themselves and convince you of our solution-orientation as well as our strengths in the provision of modern data center space, highly available cloud resources and the acquisition of critical managed services.